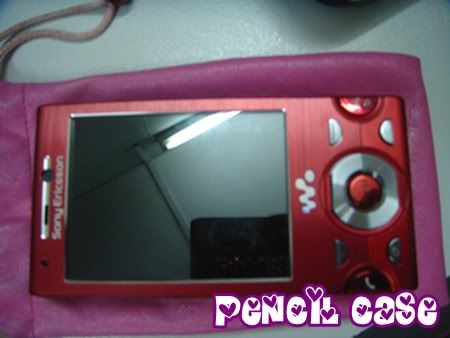 sony ericsson~ w995. got wifi and 8.1 mp~omg..that like so perfect
opps suppose to be fone...not pencil case..ehehe..

i am loving this ..not using this at the moment...i am using the zip it one.
yesterday i attended my uncle birthday at ilotus...the buffet jus started at 8 plus...we went there like 7 plus..waiting for all the guests arrived only can start ..that so sheesh..i eat like little bit and i drank the manisan for like many cups liao~ got dance and singing ~ i like the dance actually ...awesome ..dance by their cousin~so yeah.......then there is one girl who keep go up to stage and sing.no one dare to go up and sing..they recommended the girl to sing..coz her voice was good..so she sangs like quite alot.....and went home quite early..sien....